Verse:
"If a man say, I love God, and hateth his brother, he is a liar: for he that loveth not his brother whom he hath seen, how can he love God whom he hah not seen." 1 John 4:20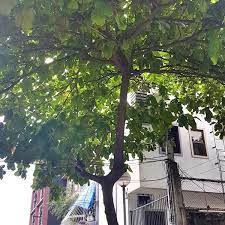 Reflection:
Most of my childhood was canopied by this Talisay Tree grown antiquely infront of our Bed spacer-coverted house porch. Survived over years of multiple floods and tempest since I was born; the only living green stood against the government disputes and proposals for asphalted and cemented roads. Sunday lazy afternoon often turned its clear torquoise sky to nimbus brewing and spoiling its graceful dancing through the whistling breeze when my grandfather ripped off those swingning twigs and found myself caged in someone else's hands to fend from swooshing whip from boxer-trained bicepts force of my "lolo" (grandfather). Anything of disobedience and rebellion according to his rule, Talisay tree is his minion to be as good and kind children should we be. A kind of disciple I have contracted from him. You may call it militant and stoic but i had that respect and reputaion of genuine kindness to every people surrounding me.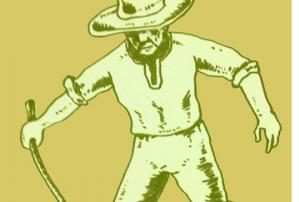 One day, exactly same breeze and squinting brightness on Sundays, a man as if blown his face with cornstarch, found shock and wounded as my grandfather whipped him with his pushbike following wheeling me over as I crossed the road toward my grandfather. that twig was high and far enough to defend, discipline his own "apo", grandson. The most poignant and daunting whisper of this tree was its voice of how-to-be-"good" person type of discipline. And I have inherited and adopted pertually.
2000 was the year of great impact of my life. After a year of post nursing graduate voluntary work, I received a telegram that I have shortlisted to work in Isle of Man. Then a familiar goosefleshing whisper resounding and resonating to my weak sinews saying, I cannot be a good man. Even we ripped all the brnches off from that Talisay tree, I cannot be good. That same voice prompted me to talk to my spiritual father and had me baptized. No, not instantly but was so amazed how I became grown and be like Jesus. Halleluiah!
We cannot be good. But we can believe and trust JESUS.
2 Corinthians 5:17–Therefore, if anyone is in Christ, he is a new creation. The old has passed away; behold, the new has come.
Ezekiel 36:26–And I will give you a new heart, and a new spirit I will put within you. And I will remove the heart of stone from your flesh and give you a heart of flesh.
Loving God is not just what we think to ourselves. We could be the most loving people, in our minds, but if all we are practicing is hatred then we are no better than liards. A person who hates his or her brother or sister in the Lord is a liar because though they claim to love God, they actually do not. Loving God is about how you treat everyone around you; not just in the declarations you make about how loving you think you are.
Prayer:
Dear God, I pray that I never be someone who is all talk and no action. Father, if there is anyone I am harboring resentment or hatred against, Lord. They are not of you. I desire to love everyone around me,love me Lord, as you will me to.In Jesus' name, I pray. Amen