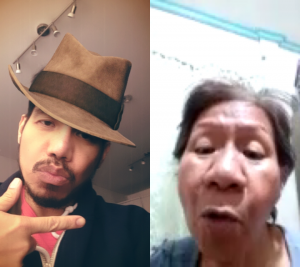 Child-bearing, first of all, is inescapable for a woman. It is the perfection of womanhood. Although it is the most difficult phase of life a woman must encounter, it is also the phase when a woman's joy is achieved beyond belief. And as for me, having a child of my own makes my life worth-living.
My experience as a soon-to-be mother dates back in 1976. I was due to give birth for my very first child either in the last week of March or the first week of April. I was all to apprehensive about it that my world was entirely wrapped-up in ecstasy just by the thought of it.
However, since this was my first time ever on child-birth I was so vulnerable to fear and an easy target to so much worry and anxiety. Playing it by ear, I've known that the first experience is always the hardest. On this premise, my nervousness and fear were lessened momentarily.
Back then, we led a very simple life. Although we own the house and lot we live in, and in fact have the extra rooms rented for added income, still we were much affected by the economic pinch that to drink a bottle of Coke was already a luxury.
Aware of our situation, I have to be very careful with my pregnancy or I run the risk of ending-up giving birth by Caesarean operation which is way too expensive that we simply cannot afford. With this in mind, I followed the advice of my doctor diligently so as not to complicate matters and most of all to ensure myself of a normal delivery which I incessantly pray to God in earnest. Was I glad when the doctor told me to eat sweets moderately and refrain from drinking Coke?
But then the clout of fear never left me especially when the days drew near for my expectant date.
Two days before I gave birth while I was doing my routinary exercise of walking, I was taken aback with what I saw reflected from a glass-door of a nearby beauty parlor. It was a full-length figure of myself. Oh my God! How big my tummy has grown! Turning sideways to sideways to prove what I see is real, indeed it was!
For a while I was amused with my figure but it gave me more reason to be afraid and jittery. I seriously realized how big the baby inside me had become. My fear was triggered into its worst. What if I may not have a normal delivery after all because of the baby's size? What if the baby cannot inch his way out because he is too big and heavy. And so on and so forth fears…ad infinitum.
This explained then the primary reason why I always have that shortness of breath; easily got weak and tired and why my legs trembled with just a few steps of walking.
In the wee hours of exactly 1:00 A.M. April 3 my bag of water burst. The signal I should now face my fear come hell or high waters. I should face my fear to overcome fear!
Without much ado and in helter-skelter, we rushed to the hospital thinking I might give birth in a second!
I might have said my fervent prayers a million times aloud but all I know deep in my heart I have only to call and trust in the Almighty power of God and I shall have the strength to help me in my travails. He never fails me.
And suddenly I felt my nerves calmed and my composure relaxed. I was ready to face my fear or have I triumphed it already with my ardent prayers?
My child did not come out immediately as expected. I was totally drained of the needed water that was supposedly lubricant to ease delivery. And so I had to undergo the dreaded dry labor.
I cannot find the word how best I can describe the extreme pain that dry labor inflicted on me. The pain was most revealing as I endure the fifteen (15) long hours of agony helping the baby as he struggled his way out.
And at exactly 4:10 P.M. of April 3, 1976 a loud cry of a live 7.8 pounds baby boy sounded like a beautiful music to my ears. Praise God! I have given birth to a normal baby boy and through normal delivery at that! And according to Chinese (as most of my folks are) calendar, 1976 is one of the years included under the sign of the Dragon which means a born leader, will always triumphed defeat and others from among the many positive aspects of the Dragon.
I named him Carlos A. Mapano, Jr. and gave him the nickname CHALOPOPOY, longer than his real name…have you ever wondered why?….from the word chubby, I took fancy of it …the sound is very softening to the heart and especially it will always remind me that he was so chubby and so pink in health when he was born.
Now he is 34 years old (oops, just one of the mothers' love to say it) and all through the years he has brought our family and me especially the life we were dreaming of. Was born after the hospital was consumed by the clumsy fire; and despite of our he's a leader indeed that championed all adversaries and sufferings. I am proud to be his mother…he let us felt what joy and happiness really feel and to live life wonderfully acknowledging the fact that there is that Almighty God we owe our existence.
By the way, my child-birth was seconded and again God answered my prayers….I requested for a baby girl, and He gave us Karla Sandra A. Mapano…. a year older. What wonderful gifts of life from God that I'm very grateful of. Mind you, I am not afraid of FEAR anymore!