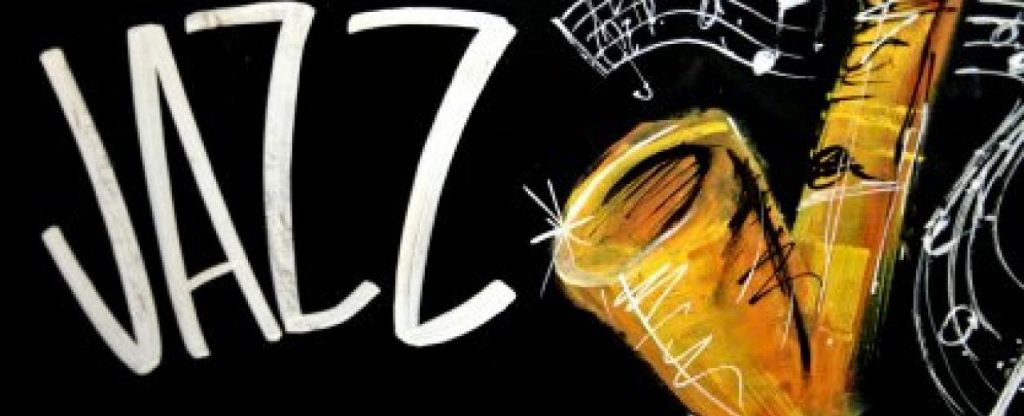 What do Starbucks, Lisa (cartoon character in the SIMPSONS), Valentine's Day, Women's Liberation Movement in 1920, David Cameron and U.S. President Barack Obama have in common? But before we nourish our ears with the word of the 20th century, let me relish your musical appetite with a quote from one of the legends, Louis Armstrong, when asked what is the definition of JAZZ, he replied: "If you've got to ask, you'll never know".
   On February 14, 2012, after a tiring hospital work, I found myself cupping my brewing cafe latte in Starbucks, Oxford Street branch. My attempt to take a sip was hindered by the parade of great and influential celebrities portraits on the wall, from historical to entertainment arena such as :John Coltrane, Carlos Santana, Al Pacino, candid shot of 1920 women's liberation movement, Billie Holiday, Sean Diddy combs, Jools Holland and some local British personalites. And to my surprised, i felt like in a hammock as they played one of my favorite songs, Moody's Mood for Love sung by George Benson. Little did i know that it was Valentine's day and I was dating the most amazing, magically spontaneous and superfluously creative and seductive art form or genre: THE JAZZ MUSIC.
      Should there be a streak of madness to realize that Loius Armstrong has spoken to me that time? I don't know, what do i know though was that i didn't ask I just sat there and listened .The exact ambience, smell and tune have spiralled me to track the liberating world of jazz, and paved way to the discovery of myself as an artist and individual. I have just learnt that Starbuck's co-founder, Jerry Baldwin once stated that what's the good cafe without the great music? that is jazz. The fictional animated character, Lisa Simpson whose distinct eclecticism for an eight year old rooted from her jazz music passion. Jazz has became the significant musical tool in the US history during 1920, where women ( the black race especially) have found a breath of liberation and recognition ranging from industry to the fashion field. Modern political figures, David Cameron and U.S. President Barak Obama, have shared their pride of jazz music, as the former confessed during his Oxford years with his Rastafarian friend, Andy Anderson. And the latter serenaded with Jazz music during his inauguration by his childhood friend Wynton Marsalis, Trumpeter and composer, and sung a jazz song composed by a french musician, Tony Jazz. And, i dont think there will be no Valentine's Day at all without its sugar and spice, Jazz music, in fact, the Durex's statistics showed a high sexual engagement rate on the said occasion. All of these are just but the silhouette of what Jazz is all about, so together let's unveil its beauty and mystery, as the song goes, let me take you by your hand, come and visit out there the new promise land of …JAZZ MUSIC.
      In a late 19th century (1895), the increase number of black musicians played european instrument such as Violin, that used to parody European dance music in Cakewalk dance. Combining syncopation with european harmonic accompaniment that aided the development of Ragtime which appeared as sheet music that time, popularised by African American musicians such as the entertainer Ernest Hogan. The classically trained pianist Scott Joplin and the acknowledged "king of ragtime" produced his "Original Rags" in the following year, then in 1899 had an international hit with "Maple Leaf Rag". He wrote numerous popular rags, including, "The Entertainer", combining syncopation, banjo figurations and sometimes call-and-response, which led to the ragtime idiom being taken up by classical composers including Claude Debussy and Igor Stravinsky. Blues music was published and popularized by W. C. Handy, whose "Memphis Blues" of 1912 and "St. Louis Blues" of 1914 both became JAZZ STANDARDS. Early 20th century, West african pedigree is evident in its use of blue notes, improvisation, polyrhythms, syncopation and swung note ( or shuffle note, in which some notes with equal written time values are performed with unequal durations, usually alternating long and short.). Improvisation is the key element, early blues was commonly structured around a repetitive call and response pattern. It is common in African- american oral tradition. Also a form of folk music which rose in part from work songs and field hollers of rural blacks. Unlike European classical music which is said to be the composer's medium. At the peak of 1910, Jazz became a product of egalitarian, creativity, interaction and collaboration, placing equal value on the contributions of a composer and a performer.
1912- the northeastern US got a " hot" style of playing Ragtime, notably James Reese. The Baltimore rag style of Eubie Black influenced James Johnson's development of 'stride" piano playing in which the right hand plays the melody while the left hand provides rhythm and bassline.
1918- James Reese Europe's Hellfighters infantry band took ragtime to Europe during WW1. New Orleans brass bands are a lasting influence contributing horn players to the world of professional jazz with distinct sound of the city while helping black children escape poverty. D'Jaima Ganier leadr of the Camelia Brass Band, taught Louis Armstrong to play trumpet.
Jazz age-1920-1933. Amazing influence upon popular culture due to availability of the black musicians' recording to the white, upper middle class listeners. New jazz culture influenced all aspects of society: poetry, fashion, and industry effected by "basement" music in US by storm. It also exacerbated the racial tensions in the post war period. Storyville, where African- american musicians gathered and congregate to improvise and share their music. New Orleans as the birthplace of Jazz, during 1917-1923, racism, prejudiced and violence resurfaced against Creole and African american population. The mass exodus of the greatest jazz musicians fled to Chicago, New York, and Kansas. As Jazz grew in popularity especially in white population, clubs became segregated into Negro and White clubs or dance halls. But the former has King Oliver's band that shifted in style since moved to Chicago and known for their unconventional instrumentation and perfect balance, that produces bluesy sound and exciting rhythm foreign to Chicago that eventually absorbed into popular culture.Alcohol banned and media denigrate jazz as immoral. Bessie Smith became most famous 1920s blues singer, and Louis Armstrong joined Fletcher Henderson dance band as featured artist and then popularized scat singing. White orchestra in 1924 started larger market for jazzy dance music.
JAZZ CULTURE:
Women's Liberation Movement which was furthered by Jazz music, as it provided means of rebellion against set standards of society. It provided means of motivation and opportunity for women to reach beyond traditional sex role designated by the society.The Harlem Renaissance and the influence of afro-american writers and intellectuals substantiated the intellectual and spiritual appeal of Jazz music. Flappers and fashion, hem lines rose and bodices dropped. Men's pants bagged and women's hair cut short. Jazz on the otherside, exacerbated racial tension. The increase white reactionary movements (specifically the Ku Klux Klan) have strongly denied the african american origin.
1930 – Swing era- popularised swing big bands and featured to be broadcasted on the radio "live" nightly across America. Social strictures (individual musicians) about racial segregation began to relax in America, white band leaders began to recruit black musicians. Django Reinhardt popularised Gypsy jazz ( mix of american swing, french, dance hall and eastern European folk with languid, seductive feel).
1940- 1950known as the "jumping the blues", where they used combos, uptempo music and blues chord progression. Kansas city jazz, exemplified by tenor saxophonist Lester Young marked the transition from big bands to the Bepop influence. Mid 1940, shifted jazz from danceable popular music towards musician's music which meant to be listened to not danced to. Introduced new forms of chromaticism and dissonance into jazz;The dissonant tritone( or flattened 5th) interval became the most important interval of Bepop. Drumming shifted to a more elusive and explosive style in which the Ride Cymbal was used to time , snare and bass drums used for accents. SALT PEANUTS (1941); A NIGHT IN TUNISIA (1942) from Gillespies Bepop musicians written as Jazz standards. Big bands struggled keeping on during the WW2, and dispersed in smaller groups. Louis Jordan popularized the " rhythm and blues" that evolve into rock and roll 1950. Cool jazz replaced the nervous energy and tension of Bepop, towards a calm and smoothness sounds which also favoured the long and linear melodic lines.
Swing era has emerged the big bands that rely more on arranged music. Arrangements either written or learned by ears and memorized. Many jazz singers could not read music.
Bepop period focus towards small groups and minimal arrangements. The melody ( known as the head) stated at the start and end of a piece but the core is the series of improvisation.
Modal jazz,- development beginning in later 1950s which takes the modes on musical as the basis of musical structure and improvisation. It abandoned the strict notion of chord progression allowing the individual musicians to improvise even more within the context of given scale or mode. Another influence from the black slaves were the harmonic styles of hymns and spiritual rhythms.
Jazz in its entirety is indeed mystical and i have to agree with what Mr. Armstrong has said earlier on about jazz. But the highly acclaimed Jazz critic, Joachim Berendt has patiently constructed and pre-empted the definition of JAZZ STANDARD , defined as a form of art music which originated in US through the confrontation of blacks with European music. It has a special relationship to time. Jazz standards are musical compositions which are an important part of the musical repertoire of jazz musicians, in that they are widely known, performed, and recorded by jazz musicians, and widely known by listeners. There is no definitive list of jazz standards, and the list of songs deemed to be standards changes over time. Songs included in major fake book publications (sheet music collections of popular tunes) and jazz reference works offer a rough guide to which songs are considered standards.
Not all jazz standards were written by jazz composers. Many are originally Tin Pan Alley popular songs, Broadway show tunes or songs from Hollywood musicals – the so-called Great American Songbook. A commonly played song can only be considered a jazz standard if it is widely played among jazz musicians. The jazz standard repertoire has some overlap with blues and pop standards.
The most recorded jazz standard was W. C. Handy's "St. Louis Blues" for over 20 years from the 1930s onward, after which Hoagy Carmichael's "Stardust" replaced it. Today, the place is held by "Body and Soul" by Johnny Green. The most recorded standard composed by a jazz musician is Thelonious Monk's "'Round Midnight".
The evidence of blue notes, improvisation, polyrhythms, syncopation, scat singing and swung notes from the early jazz singers have mainly influenced the today's jazz and non-jazz artists. The growing popularity of Television in the late 1950s have helped introduce new popular music trends and distinguished jazz musicians John Coltrane And Miles Davis have bridged jazz into Rock music. Fusion Jazz, liberally used in 1960s. It is a mixture of jazz improvisation with power and rhythms of rock. The common roots in the 12 bar blues form influenced John Coltrane and made a popular version of' My Favorite Thing. Jimi Hendrix has influenced by jazz sax players who were wrenching strange sounds especially from Roland Kirk , American musician and multi-instrumentalist.
Mary J. Blige, Multi- Grammy Award american singer, composer, rapper and occasional actress, features an unusual take on the popular jazz Feeling Good song for her album, "Breakthrough", which was produced by fellow hip-hop artist, Will. i. am. The New Day also a cut from the song by the collaborative studio album of Jay-Z and Kanye West. "Bad News" album by 50 cent, embracing sample from Nina Simone's version of the same song. From Miles Davis's final album having a distinctive hip hop vibe lead to first instances of jazz and hip hop meeting. Mixing jazz with funk influenced beats and scat singing were some features of some of today's RnB, hip-hop, soul artists: Aloe Black, Alicia Keys, Michael Buble and Beyonce. The latter was inspired by Rachelle Ferrell, american jazz-gospel-soul-rnb singer-composer, who's also her voice teacher since childhood and commended highly her voice like an instruments.
But just like the sky without the sun, or musical staves without the note(s). Jazz must have been a great void, without these brave, brilliant, extra-ordinaire talents, truly born artists and singers. There are countless names and faces of Jazz, but these two have somehow electrified my solitary soul that understood the pain of being misunderstood as I did it my way:
FRANCIS ALBERT "FRANK" SINATRA (December 12, 1915- May 14, 1998)
Beginning his musical career in the swing era with Harry James and Tommy Dorsey and became an unprecedentedly successful solo artist in the early to mid 1940s. Being the idol of the "bobby soxers", he released his 1st album, The Voice of Frank Sinatra. In his early life, after being expelled from school for rowdy conduct, he carefully listened to big band jazz. He began singing for tips at 8 years old on the top bar of local Hoboken nightclub and professionally as a teenager in the 1930s although he learned music by ear and never learned how to read music. He got his first break in 1935 as a local singing group known as Hoboken Four and impressed Edward Bowes that made him appear in the former's show that attracted 40,000 votes. 1939, Harry James hired Sinatra and released his first commercial record, "From the bottom of my Heart". His musical career had stalled in 1950s but reborn after he won an Oscar for Best Supporting Actor and signed with Capitol Records in 1953 and released hits like, Songs for Swingin' Lovers, Come Fly With Me, Only The Lonely and Nice n' Easy. He founded his own record label, Reprise Records in 1961 and find another riveting success with Ring-a-Ding-Ding, Sinatra At the Sands and Francis Sinatra and Antonio Carlos Jobim album. He was the founding member of the Rat Pack and fraternized with celebrities and statesmen, including John F. Kennedy. Paul Anka, singer-songwriter wrote the song, "My Way", that become more closely identified with any other song. He scored the song, Strangers in the Night. In 1973, he recorded several albums, scoring a top 40 hit with "New York, New York" in 1980 and in 1984, he worked with Quincy Jones and released a critically well received album, L.A. Is My Lady.
Sinatra's vocal style represented a significant departure from the "crooning" style of his idol, Bing Crosby. Sinatra's generation represented the first generation of children that had grown up in the era of the , and the amplification of sound enabled singers to sing in a much softer, personal and nuanced style. However Sinatra, as he himself once noted, sang more, by which he meant that he introduced a bel canto (Italian phrase for Beautiful singing) sound to the tradition begun by Crosby. And, more importantly, he might be said to have brought the Crosby tradition to artistic completion, taking it to levels of intensity and depth of feeling that, because of the displacement of the Crosby – Sinatra tradition by rock and roll and subsequent genres, are unlikely to be achieved again.
Two other great performers of the 1930s and 1940s were significant influences on Sinatra: Billie Holiday and Mabel Mercer. Sinatra regularly heard "Lady Day" in New York clubs in the 1940s and learned from her the importance of authenticity of emotion. From Mercer he learned the importance of the element of "story" in a song. For Sinatra a song is a three-four minute narrative — sometimes even the story of himself, his own life, his own heartaches, his own feelings of buoyancy — and this is why Ella Fitzgerald could say of him, "With Frank, it's always this little guy, telling this … story."
He left a legacy that made him the modern pop superstar that distinctly transformed popular singing by infusing lyrics with a personal, pure intimacy that conveyed steady current of charisma, as what Simon Cowell coined the X-Factor.
NINA SIMONE (FEBRUARY 21, 1933- APRIL 21,2003) (EUNICE KATHLEEN WAYMON)
At the age of 3, Simone played piano mainly by ear. She was soon studying musical music and from this humble roots that she developed a lifelong love of Johann Sebastian Bach, Chopin, Beethoven and Schubert. Her dream of becoming a classical pianist has thwarted after being denied in one of the prestigious school she wanted to be in. On fateful day in 1954, people in Atlantic and New Jersey City were stunned after she auditioned to sing at Midtown Bar and grill in support of her income. Simone's mixture of jazz, blues, and classical music in her performance earned her significant loyal fan base. In 1958 she recorded a rendition of Gershwin's "I Loves You Porgy" (from Porgy and Bess) that became Billboard top 40 success in the U.S. After a triumph of LITTLE GIRL BLUE, Simone signed a contract with Colpix Records where she only performed pop music to make money. In 1964, Simone openly addressed the racial inequality that was prevalent in the U.S. with the song, "Mississippi Goddam". From then on, a civil rights message was standard in Simone's recording repertoire and live performances. "Don't let me be Understood" became a hit in 1965 that other artists like The Animals made renditions of it. She wrote "Four Women" in 1966 that included the hit album, "Wild is the Wind". April 7, 1968 three days after the murder of Martin Luther King, Jr., she performed and sang "why? (The King of Love Is Dead)". A studio recordingwas released as a single, and renditions of the song have been recorded by Aretha Franklin and Donny Hathaway in 1972. "It Is Finished" her last album for RCA and did not make another record until 1978. "Fodder On mY Wings" recorded 4 years after on a French label. During 1980s she regularly performed at Ronnie Scott's jazz club in London. In 1987, the original 1957 recording of "My Baby Just Cares For Me" was used in a commercial for Chanel No.5 perfume in the United Kingdom, which stormed to number 4on the UK's NME singles chart. "I Put A Spell on You" published in 1992 and recorded her last album, "A Single Woman" in 1993.
Simone's bearing and stage presence earned her the title "High Priestess of Soul." She was a piano player, singer, and performer, "separately and simultaneously".[16] On stage, Simone moved from gospel to blues, jazz, and folk, to numbers with European classical styling, and Bach-style fugal counterpoint. She incorporated monologues and dialogues with the audience into the program, and often used silence as a musical element. Simone compared it to "mass hypnosis. I use it all the time".Throughout most of her life and recording career she was accompanied by percussionist Leopoldo Fleming and guitarist and musical director Al Schackman.
Simone had a reputation in the music industry for her volatility. In 1995, she shot and wounded her neighbor's son with a pneumatic pistol after his laughter disturbed her concentration. She also fired a gun at a record company executive whom she accused of stealing royalties. According to a biographer, Simone took medication for a condition from the mid-1960s on. All this was only known to a small group of intimates, and kept out of public view for many years, until the biography Break Down And Let It All Out written by Sylvia Hampton and David Nathan revealed this in 2004 after her death.
Musicians who have cited Simone as important for their own musical upbringing include Antony and the Johnsons, Nick Cave, Van Morrison, Christina Aguilera, Elkie Brooks, Talib Kweli, Mos Def, Kanye West, Lena Horne, John Legend, Elizabeth Fraser, Cat Stevens, Anna Calvi, Peter Gabriel, Cedric Bixler-Zavala, Mary J. Blige, Michael Gira, Angela McCluskey, Lauryn Hill, Patrice Babatunde, Alicia Keys, Ian MacKaye, Kerry Brothers, Jr. "Krucial", Amanda Palmer, Steve Adey and Jeff Buckley. John Lennon cited Simone's version of "I Put a Spell on You" as a source of inspiration for the Beatles song "Michelle".Musicians who have covered her work (or her specific renditions of songs) include Black Rock Coalition Orchestra, J.Viewz, Carola, Aretha Franklin, Janis Joplin, Marilyn Manson, Donny Hathaway, David Bowie, Elkie Brooks, Roberta Flack, Jeff Buckley, The Animals, Nick Cave, Shivaree (band), Ambrosia Parsley, Muse, Cat Power, Katie Melua, Timbaland, Feist, Shara Worden, Common, Lil Wayne, and Michael Bublé. Simone's music has been featured in soundtracks of various motion pictures and video games, commercials, and TV series including Feelin' Good featured prominently in the Season Four Promo of Six Feet Under, 2004.
 Music is a language next to love then I must say Jazz is  expression behind of every emotion of the songs. Here are some of the
FEELING GOOD Composer: Anthony Newley and Leslie Bruscusse 1965
WHAT A WONDERFUL WORLD
Composers: Bob Thiele (as George Douglas) and George David Weiss. 1st recorded by: Louis Armstrong in 1968, which was soon inducted in Grammy Hall of fame in 1999. My perception of it, intended as a. Antidote for the heated racially and politically charged climate of everyday life in U.S.. It has a positive , hopeful and optimistic tone with regards to the future with reference to the babies being born. UK top one in 1968. Israel Kamakawiwo'ole, made an astonishing rendition medlied with " Somewhere Over the Rainbow", and subsequently featured in several films, television programs and advertisements. Through his ukelele playing and incorporation of jazz and reggae genres, Kamakawiwo'ole remains very large influence in Hawaiian music.
AUTUMN LEAVES
    Originally a French song called " Les Feuilles Mortes"  (literally translated as The Dead Leaves) in 1945 by Joseph Kosma and lyrics by Poet Jacques Prevert, Yves Montand and Irene Joachim. In 1947 American songwriter Johnny Mercer made into English lyrics. Two great artists that have made a phenomenal version were: Edith Piaf (December 24,1950) and Nat King Cole ( August 1, 1956). It has a melancholic mood. It's about an amazing summer of two lovers shared but never thought they would. And how the other has selfishly left them. It's mourning for the times they shared, but knowing they will never come back. It's moving on, but one thing can bring so many memories. Like the leaves that seem to fall soon each year.