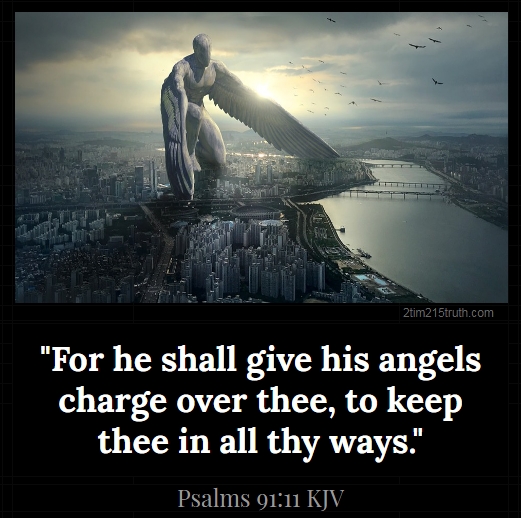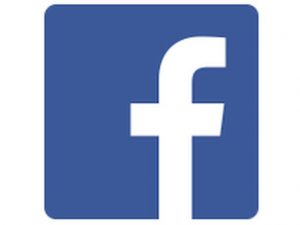 This could be literally myself walking through the valley of the shadow of death on the 21st of March, 5th day post pandemic contagion. The splitting headache swallowed the very mouth of the pitch-black room that shall soon morph into a blackhole but mocked by a nursing clock on the right corner perpetually ticktocking to my jellied joints. Curled in a faetal position as my body became
 the hospitable battlefield between the unforgiving match of extreme opposing temperatures. Yin and Yang collision is nothing more resounding than breathing itself. That very moment I know right there alone in my studio flat that I'll be only sneeze away or few dice rolls from seeing my departing self, on a mechanical ventilator nursed by "FFF" (Fellow Filipino Front-liner). I have whispered to my "ticktocking" friend, something like a promise and a warning. And tasting the drop of eternity, I said, soon I'll be joining with my Creator.
Blinked.
Phone rang…and rang again, as persistent as my cough and as deafening as my aching body. I knew It was an anticipated overseas call from my mother. IGNORE. I don't want them to worry. Fear re-engulfed my flickering faith!
"WHAT ARE WE FEAR MOST?"
"WHAT'S YOUR GREATEST THREAT?"
I needed to shake-off…those voices …the questions…like billowing waves of roughest seas. Officially louder than my tirelessly ticking clock. But somehow gave me such a strong dose of antidote. Though it's still impossible to move an inch out from my bed I found myself flipping pages in the book of Psalms realising it's the only gadget I found as the umbilical cord to this ailing world and tapping my mobile clumsily but consciously avoiding my mother's return call button. I hate leaving my phone on all the time as strongly instructed by my allocated occupational health therapist who rarely monitored throughout my isolation period. I got numbed to the myriad of negativities, uncertainties and mortality stats. displayed each time I sought comfort and nourishment via You Tube from the sprouting powerful sermons online of John Mac Arthur's, John Piper's, Justin Peter's, RC Sproul's and from my local church, Bill James' and Spencer Cunnah's. I have fought the rotating wheel on the screen by adjusting myself into a high back rest each time a conviction took place in my heart and surprised to see myself cringing to the Facebook logo oftentimes. I should therefore be mindful that there's another fleeting buttons on the screen called notifications and links where somehow voyaged me pathologically into the crawling vines of my vanities back in my Facebook heydays. Wincing through the involuntary responses to my malaised body, a poignant fragment of recollection caught in my mind: a certain fellow artist asked, why quitted Facebook (FB)? just cut the story short, "… it's boring!". Do we really have that much time in this world that you need to kill it?
Yes! whilst the world is so consumed and rather confusing by getting the numbers right in response to the plaguing horror, the pathophysiological approach to it would also somehow re-revaluate myself rather than the shrugging-shoulder-dismissive-response, "…it's boring".Wonder if Hamartiology and Virology interplayed with each other to squeeze out at least a drop of prevention leading to its possible treatment or at least controlling its symptoms. Sounded like an antithesis of religion versus science in finding the vaccine and living a healthy life or leading a life that prevented us to go back where at before the lockdown and submitted fully to the hope and regeneration of our salvation in Christ. (huh?)
WHO'S YOUR GREATEST ENEMY?
ROMANS 3:23 "For all have sinned and have come short in the glory of God."
(Its virulence has not come short from its cleverness at it swerved blindly from the dominant respiratory system into rather the ocular route in conjunctiva leading to the intricate capillary systemic circulation.)
Must be an itchy lust in the eyes of Mark Zuckerberg in the spring of 2003 that he impatiently rubbed his eyes to his satisfaction that he created Facemash, inspired by a botched effort to get internet users to rate one another's photos. In 2005 he dropout at Harvard to nurture his infant social media platform into a multibillion dollar company it's become. In 2017 the very stern-faced Harvard elders dismissed him gave honorary recognition of now called, Face Book (my college Alma Mater called it "Year Book").But following being challenged of having social being as Zuckerberg's: sharing emotional, mental, spiritual, verbal, visual, tactile, expressive (and many kinds of) experiences. This gave me an endorphin kick to assuage the thirst I have to share life in exchange with experiences with other people.
(Considering Zuckerberg's identical (sort-of) natural chemical make-up and social ethical impact based on sex, release of LUST libido reached the primal trigger point level; I semi-consciously became the ideal susceptible host to certain viral affinity for specific body tissue. Local replication mostly extracellularly. Portal of entry (systemic spread), into circulation via lymphatics then into the target organs. From capillaries into endothelial cells or fixed macrophages where they multiply and migrated by leukocytes.)
I must confessed my response was undoubtedly smirched with sour-tasting sarcasm and no way I could hide my beleaguered insecure and envious alter ego. Am I typical bored single parent-misanthropist? Maybe. I caved in by the pressure from family and wellah! opened an account fast-tracked in 2006 when I got busted hooking for a date via Friendster then. Until the mirror couldn't lie of conspicuous branching furrowed forehead and indelible melasma synchronically on my face. I was racing against the time. oh yes, TIME, PRIVACY AND HONESTY but doest mean that the 13 y.o. famous on IG mean everyone knows him…gee that's painfully deflating to my carefully crafted 43 years on earth! Life now is being contained in the petridish of touchscreen device solely depends on the likes/shares from others. FB could be selling users' soul to Beelzebub and they would severely go on with their lives, sleeping soundly, sniffing roses and frolicking with puppies. Alter-egos as made up personalities. Well…How frustrating was my first thought, not my problem was my second (my new self just said it.) Farmville, hours spent playing games, Mafia wars to the relationships being disrupted by all that private 24/7 access to exes, current and former colleagues and charming brazilian barbie-doll turned me off. Stalkers of exes or their bosses making jealous at others vacation photos. The founder hadn't just built a better mousetrap, he had built a trap …a prison. Soon it wasn't just friends whose feet were getting stuck. My anxiety levels increase each time checking FB from that disturbing videos. Hungry users ..crave for more and more, never been spared from gluttonous cravings …Koreans now called "Mukbang!" Didn't his (Zuckerberg's) girlfriend jettisoned him by saying "I am not your stair trainer, I am exhausted."
LEVITICUS 26:16 "then I will do this to you:I will visit you with panic, with wasting disease and fever that consume the eyes and make the heart ache. And you shall sow your seed in vain, for your enemies shall eat it."
…SATAN IS NOT! .
ACTS 28: 2-8 "The native people showed us unusual kindness, for they kindled a fire and welcomed us all, because it had begun to rain and was cold. When Paul had gathered a bundle of sticks and put them on the fire, a viper came out because of the heat and fastened on his hand. When the native people saw the creature hanging from his hand, they said to one another, "No doubt this man is a murderer. Though he has escaped from the sea, Justice has not allowed him to live." He, however, shook off the creature into the fire and suffered no harm. They were waiting for him to swell up or suddenly fall down dead. But when they had waited a long time and saw no misfortune come to him, they changed their minds and said that he was a god."
BUT…
I recalled in 2010, after naming my son same as mine, I ridiculously befriending all "http://carlosmapano.com/wp-content/uploads/2019/11/caloi-cover-scaled-1.jpges" in the world and that when I clinically found out I have had Phantom Limb Syndrome…reflexively launched the FB app. and action triggered by instinct and muscle memory, showing just how addictive the platform is.Giving people generic birthday greetings or their wishes are as insincere as LinkedIn endorsements are. We give them because we are prompted by an algorithm to do so. How many times have we liked or commented on a post because we didn't want to hurt someone's feelings? Haven't we all had our egos bruised when only 3 of our hundreds of friends have liked our last post? It breeds resentment and in retaliation, they ignore the posts if their friends who didn't react. Truth to the matter was that, the person we hated most both cyberspacely and in real life is/are the very person(s) we're most curious about and trailed or followed on behind that digital disguises. Yes, seemed like you're entering a battle: political fights, passive-aggressive bullshit people with their so-called friends on the site. How tribalism and trivialism infecting my news feed. I know people who have had friendship ends than people who have had friendships nurtured or created because of it. Safer off it than on it (Finally my argued on my mind). Safe from misunderstandings that lead to fights with friends. Safe from fake news, filter bubbles back of personal data. Very skittish with narcissism and neuroticism, as compensation for their offline deficiencies. Seeing FB as a safe place for self expression and compensate for their offline deficiencies. It harms the perception of reality. "open culture" share, embellish the truth and hide the unpleasant or embarrassing aspects of their lives, hence we only see the brightest ("Photoshopped") side of other's lives that lead to jealousy, inadequacy and or resentment. A place to SHOW OFF but leave that to neurotics and narcissist. These also pole-vault me to escape from political bickering and cesspool of fake news. To be fully transparent I don't really give a speck of time to all those and I now felt liberated, healthier and lighter. FOMO= fear of missing out, NO, I don't think so, not a single tick of the clock.
MATTHEW 18:9 "AND IF YOUR EYES CAUSES YOU TO STUMBLE, GOUGE IT OUT ND THROW IT AWAY. IT IS BETTER FOR YOU TO ENTER LIFE WITH ONE EYE THAN TO HAVE TWO EYES AND BE THROWN INTO THE FIRE OF HELL."
(FBviD is therefore, as opposed to neural entry ie Rabies, Herpes or Polio. Incubation period: exposure of the virus to the onset of disease usually asymptomatic.Depending on the balance between virus and host defences whether sufficient to cause death. Infections only when cells capable of supporting viral replication. Cellular susceptibility requires: cell surface attachment (receptor) site and intracellular environment permitting virus replication and release. To cause disease, infecting virus must: overcome inhibitory effects of physical barrier, distance (social distancing, quarantine), host defences and differing cellular susceptibilities to a person. Happened especially during: inflammation, febrile response, migratory cells and natural body inhibitors and interferon. As said there's no significant symptoms upon portal of entry for its cells rate expandable and easily replaced. Viral diffusion: (lymphatic to lymphoid tissue) in the blood (1st degree to 2nd Viremia)= Systemic spread into capillary endothelium then into viral replication (target org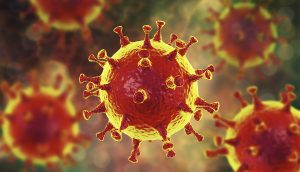 an= disease occurs. Facebook virus is far more virulent as it not only what practical clinical science claimed that a significant number of multiple psychological destructive symptoms, more so that it replicate and mutate in human cellular depravity level at a speed beyond modern science and technology could gauge. Its spiritual aetiology made us go wandering seeking its cure; endless concoctions and blood spillages to come up with vaccines, and pills of various colors and shapes. We developed antibiotics for bacterial infections. Yet still not solved the problem of death. We are but the modern evolved "Cain", A pill taking vagabond sporting a sleek-iron pressed suit armoured mainly with smartphone and a charger. Denying we are but a terminal case.How do Viruses fit into creation? Maybe that viruses have multiple origins. Degenerate parts from cells after the Curse.)
ROMANS 8:20-21 "FOR THE CREATION WAS SUBJECTED TO FUTILITY, NOT WILLINGLY, BUT BECAUSE OF HIM WHO SUBJECTED IT IN HOPE; BECAUSE THE CREATION ITSELF ALSO WILL BE DELIVERED FROM THE BONDAGE OF CORRUPTION INTO THE GLORIOUS LIBERTY OF THE CHILDREN OF GOD".
IT'S ACTUALLY GOD HIMSELF !
MATTHEW 10:28 "And fear not them which kill the body, but are not able to kill the soul:but rather fear Him which is able to destroy both soul and body in hell."

ROMANS 1:18 "FOR THE WRATH OF GOD IS REVEALED FROM HEAVEN AGAINST ALL UNGODLINESS AND UNRIGHTEOUSNESS OF MEN WHO SUPPRESS THE TRUTH IN UNRIGHTEOUSNESS."
BUT THERE'S HOPE‼!
1 PETER 3:18 "FOR CHRIST ALSO SUFFERED ONCE FOR SINS, THE JUST FOR THE UNJUST, THAT HE MIGHT BRING US TO GOD"

JOHN 3:16 "FOR GOD SO LOVED THE WORLD THAT HE GAVE HIS ONLY SON, THAT WHOSOEVER BELIEVES IN HIM SHOULD NOT PERISH BUT HAVE ETERNAL LIFE."

PSALMS 103:3 Who forgives all your iniquities; who heals all your diseases.
God divinely ordained famine, plagues ie CoviD-19, FBviD-04 (for this matter) , persecutions and the likes to demonstrate His Sovereignty, His supreme power and exalt His name over all the earth. Also to display our love for Christ in service of our neighbours. And to show His mercy and grace. God sometimes inflicts sickness on His people as a purifying and rescuing judgement. Which is not condemnation but an act of mercy. Lastly, it is a thunderclap message calling all people to repent and realign their lives by grace with the infinite worth of the glory of God. Romans 8:1 "There is therefore now no condemnation to those who are in Christ Jesus, who do not walk according to the flesh, but according to the Spirit."